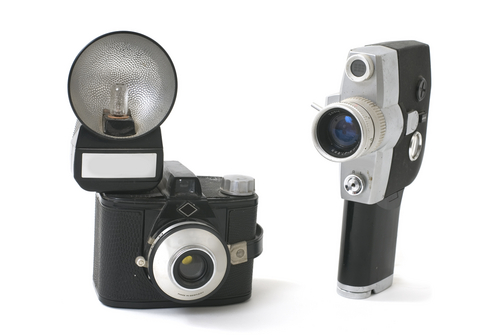 The word "panorama" was coined in the 1780′s by an Irish artist named Robert Barker. He used the word to describe a technique which had invented for painting a scene on the inside of a large cylinder, creating the illusion of a natural 360 degree view to anyone standing at the center.
There is no official divide between wide-angle photography and panoramic photography, but it's a generally accepted rule that panoramic photographs take in approximately the field of view visible by the human eye, or slightly more. The purpose of panoramic photography is to capture an entire scene rather than just a single portion of it. For this reason it's a popular technique amongst landscape photographers in particular.
Outside of the truly specialized panoramic lenses, you've probably already seen what the more common fisheye lens can do, pulling in the world around it and distorting it into a round shape. Often used in skateboarding and other extreme sports photography, fisheye lenses are the first step to getting the whole scene into the photograph while remaining close to the subject.
True panoramic photography, however, does not distort the entire image as much as fisheye lenses typically do. Where the fisheye expands the field of view both horizontally and vertically, generally speaking the focus of panoramic photography is only horizontal. Of course landscapes aren't the only subject suited to this style of photography, all the birds flocked around the lake in the picture above are a perfect example of expanding the field of view for a good reason.